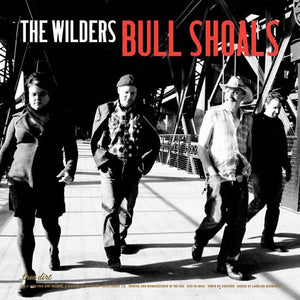 The Wilders - Bull Shoals/God Made Me (a Little Crazy) (7″ Single)
It's a good old-fashioned 45 rpm single from your favorite band from Kansas City, Missouri! Just like their live shows, they start things off with a blazing fiddle tune, "Bull Shoals." The B-side "God Made Me (a Little Crazy)" brings things home with a soon-to-be-classic honky-tonk shuffle penned by lead-singer and guitarist Ike Sheldon. Pure magic! This limited edition run was pressed with randomly mixed color vinyl. Only 300 copies were produced; don't miss out on this special collector's item! Each record comes with a special code to download the MP3 version of the songs… free!
ONLY A HANDFUL OF PHYSICAL COPIES LEFT!
Track Listing:
Bull Shoals

God Made Me (A Little Crazy)
Catalog Number: DIRT-EP-0059
UPC: 877746005916